Design of Cadw Plaque for Penllyn Wells;
For about 600 years the sixty to eighty households of Penlline needed to collect their fresh water daily from this group of natural springs. Piped water was not available until 1934. All houses had large cisterns for rainwater and the oldest houses still retain these. There are only two deep dug wells in the Parish and these dry up in summer.
Wellhead No. 1 is likely to have existed from the fourteenth century and Wellhead No. 2 from the sixteenth (note the "Saint's Niche"). Well No. 3 was created in early 1911 to meet the increased use of water for improved standards of hygiene.

The use of the site over this period is attested by the age of the shards of pottery collected when the site was cleaned (over 100 kilograms). It is known that children would spend all day during periods of drought scooping up water in clay cups and filling buckets to minister to parched cattle. This was the only source of dependable water for miles around.

The site is part of the historic Manor lands and in 1883 Doctor William Salmon, who occupied Penlline Court, repaired Wellheads Nos. 1 and 2, paved their frontages and laid out drainage. Thereafter the site became known as Salmons Wells.

After 1940 the cleaning of the wells was abandoned, the site fell into disuse and soon became overgrown with trees.

It was Listed as an Historic Site in April 1998 and has since been archaeologically recorded by some of the village residents through the Residents Association. It has been restored with aid from;-
The Community Council, Heritage Lottery Fund, Prince's Trust and Cadw using the skill of a village stonemason Mr. Brian Keylock.
Simplified plan to show well numbers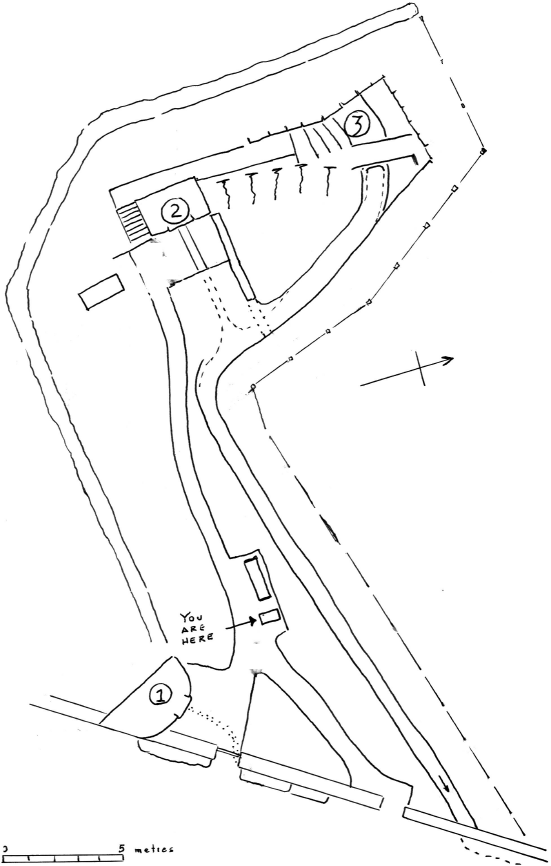 Sketch of pail carrying servant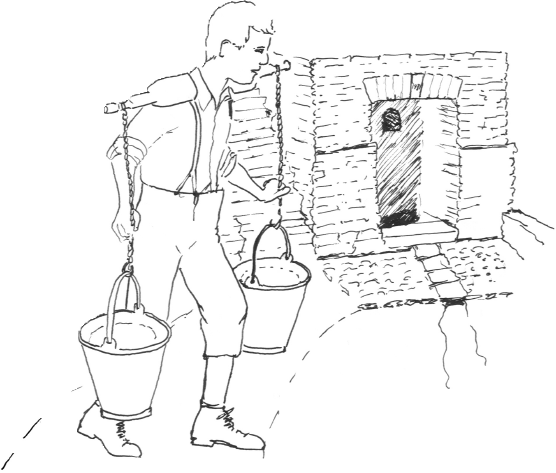 Val Caple